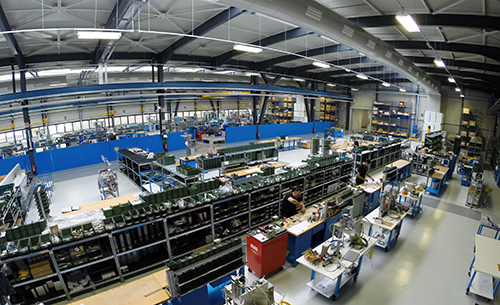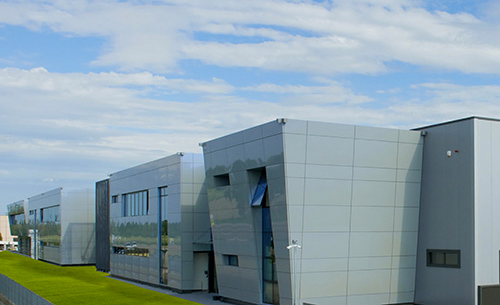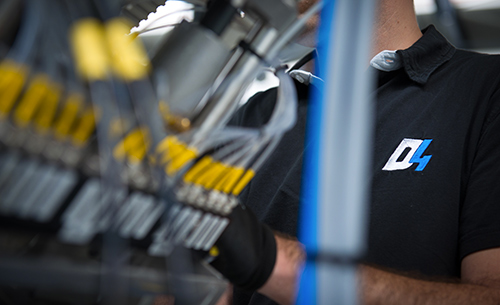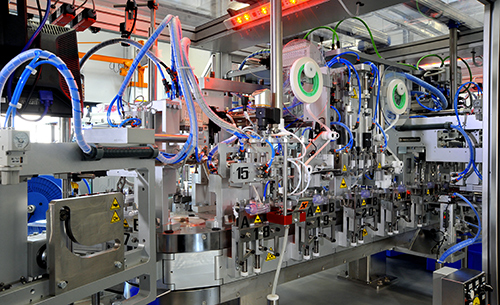 FROM THE PRODUCTION OF MECHANICAL COMPONENTS TO THE REALIZATION OF AUTOMATIC MACHINES: A QUALIFIED AND RELIABLE PARTNER
DI QUATTRO, leading company of HDQ Group, was established in 1980 in Mirandola, heart of the European medical district, as manufacturer of mechanical components. Driven by a strong call for innovation, systematic investments in R&D and a dynamic, efficient, long-term dialogue with its clients, DI QUATTRO has soon become a great point of reference not only in the precision mechanics industry for the production of components, but also in the subcontracting of mechanical assembled groups and systems. Nowadays, DI QUATTRO is a qualified and reliable company for the design, realization and test of automatic machines and mechanical components, characterized by high quality and technology standard based on specific directives requested by its clients, particularly for the packaging, medical, pharmaceutical, food, beverage and printing sectors.
By combining industrial development, safety and sustainability, since 2014 DI QUATTRO has been serving its customers with a structure of 120 employees and a 7.300 m² area, completely renovated in compliance with new production needs and projectual criteria of advanced safety and environmental sustainability. The latters derived from the subscription to the international protocol LEED – Leadership in Energy and Environmental Design – representing the new universal standard for the classification of eco-friendly constructions. A further choice of responsibility to guarantee safety and well-being to all subjects operating in the production area, is represented by:
Abovementioned are the values DI QUATTRO has been pursuing and building in over 30 years of activities, allowing the realization of excellent products and innovative solutions, fully representing one of the most valid companies of the Emilia-Romagna district with regards to advanced mechanics and mechanical components (main district worldwide). To guarantee the quality requirements of our products, since 1997 DI QUATTRO "System of Quality Management" has been in compliance with the regulation UNI EN ISO 9001. Since 2014 UNI EN ISO 14001 has also certified it for the "Environmental Management System".